A 25-year-old Indian Navy sailor from Visakhapatnam was sacked for "breaching recruitment regulations and eligibility criteria" on Monday, a year after undergoing sex-reassignment surgery to become a woman.
According to commander CG Raju, spokesperson of the Eastern Naval Command, Manish K Giri was discharged from service through the evocation of the "service no longer required" clause under Navy regulations. The reason for the dismissal: The sailor secretly underwent sex-reassignment surgery at a private facility whilst on leave.
"He chose to undergo irreversible gender re-assignment on his own accord, wilfully altering his gender status from the one he was recruited for at the time of his induction. He has, therefore, breached recruitment regulations and eligibility criteria for employment as a sailor in the Indian Navy," Raju said, adding that existing service rules and regulations stipulate the sacking of sailors who undergo alterations in "gender status or medical condition".
Giri, who now prefers to be referred to as Sabi instead of Manish, did not take the news well. "How can they discharge me because I underwent sex change? I remain the same old person with the same potential and efficiency. I can perform my duties as efficiently as any male sailor. How can they say that I am not fit to do a sailor's job?" she questioned.
The sailor said she would explore every legal option to get her job back. "I will fight till I get justice. I am consulting my lawyers, and will move court soon," she added.
Giri entered the marine engineering wing of the Indian Navy through the regular recruitment process in 2010. She served in the INS Eksila for four years, until feelings of femininity began making inroads into her male psyche. She decided on sex-reassignment surgery after a protracted psychological struggle that drove her to doctors across Visakhapatnam.
In October 2016, Giri took three weeks' leave to undergo the surgical procedure at Delhi. She rejoined her job on the stipulated date, but pretended that nothing had changed. It was only when the sailor came down with urinary tract infection that she was forced to disclose her new sexual identity before naval doctors.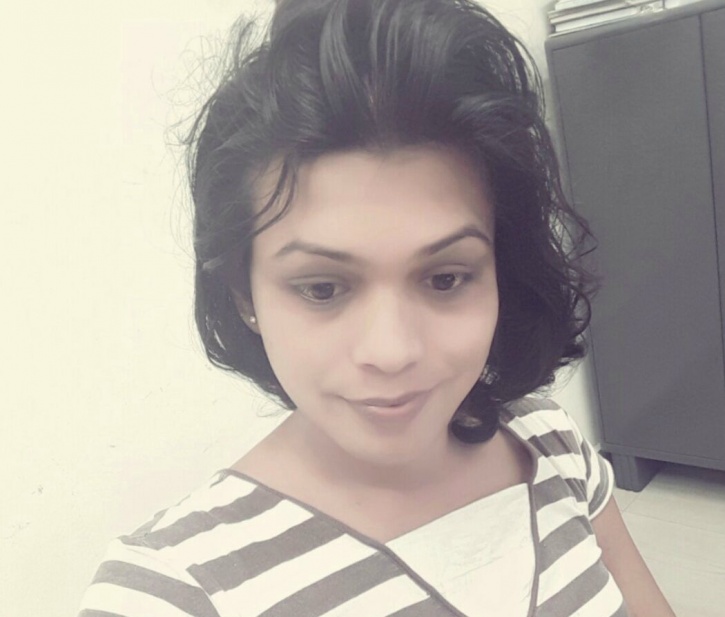 When Giri's superiors in the Navy came to know about this, they sent Giri to a naval hospital for psychiatric treatment. "I was kept in a male psychiatric ward for six months. The experience was akin to staying in prison," she said. "When the doctors there were unable to prove that I was mentally ill, they finally discharged me."
Giri was subsequently taken off the sailor job, and posted in the administrative wing at Visakhpatnam. The authorities referred her case to the ministry of defence, recommending that she be discharged from service as per the rules and regulations of the Indian Navy.