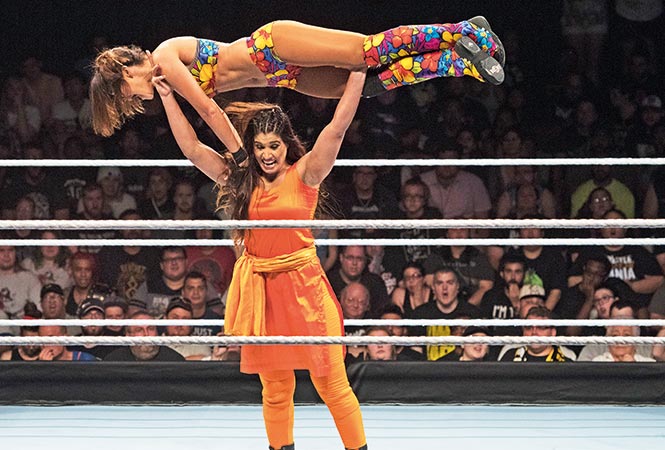 Allow us to introduce you to Kavita Devi, police officer and Mixed Martial Arts (MMA) champion hailing from Haryana, who is as famous for her saffron kurta as she is for her fights. Her inspiration had been The Great Khali. After a drought of Indian wrestlers in the World Wrestling Entertainment, Devi made her debut this year in August at the championship. But, wait... Here's the real achievement: She is the first Indian woman to have participated in the WWE.
She took to the ring wearing a saffron kameez and churidar, with a dupattatied around her waist, no less. In her full desi avatar, she slammed down her competitor with admirable ease.
In an interview with Times Of India, after the match, she got candid about her life in Haryana, her choice of outfit and her experience at the WWE. Below are the excerpts:
"I was a big fan and used to watch WWE on TV. I remember watching all the fights of wrestlers like The Undertaker and female wrestlers like Chyna. In fact, when The Great Khali entered wrestling, I used to wish I could somehow emulate him. Like he was the first Indian man to win a world title, I wanted to be the first woman. But that was just a dream. Never had I thought that one day, I'd be competing in the same ring as these legends."
"I have been a powerlifter so I've travelled to other countries for competitions. So, I had already seen different cultures. What was difficult to adjust to was some of the dresses and costumes the girls wear in professional wrestling. I was hesitant in wearing something like that. I still wanted to be connected to my culture and represent India, which is why I fought in the ring in a salwar-kurta instead of the usual costume. I wanted to take that first step and show the world that a costume cannot stop an Indian woman from performing on the world stage."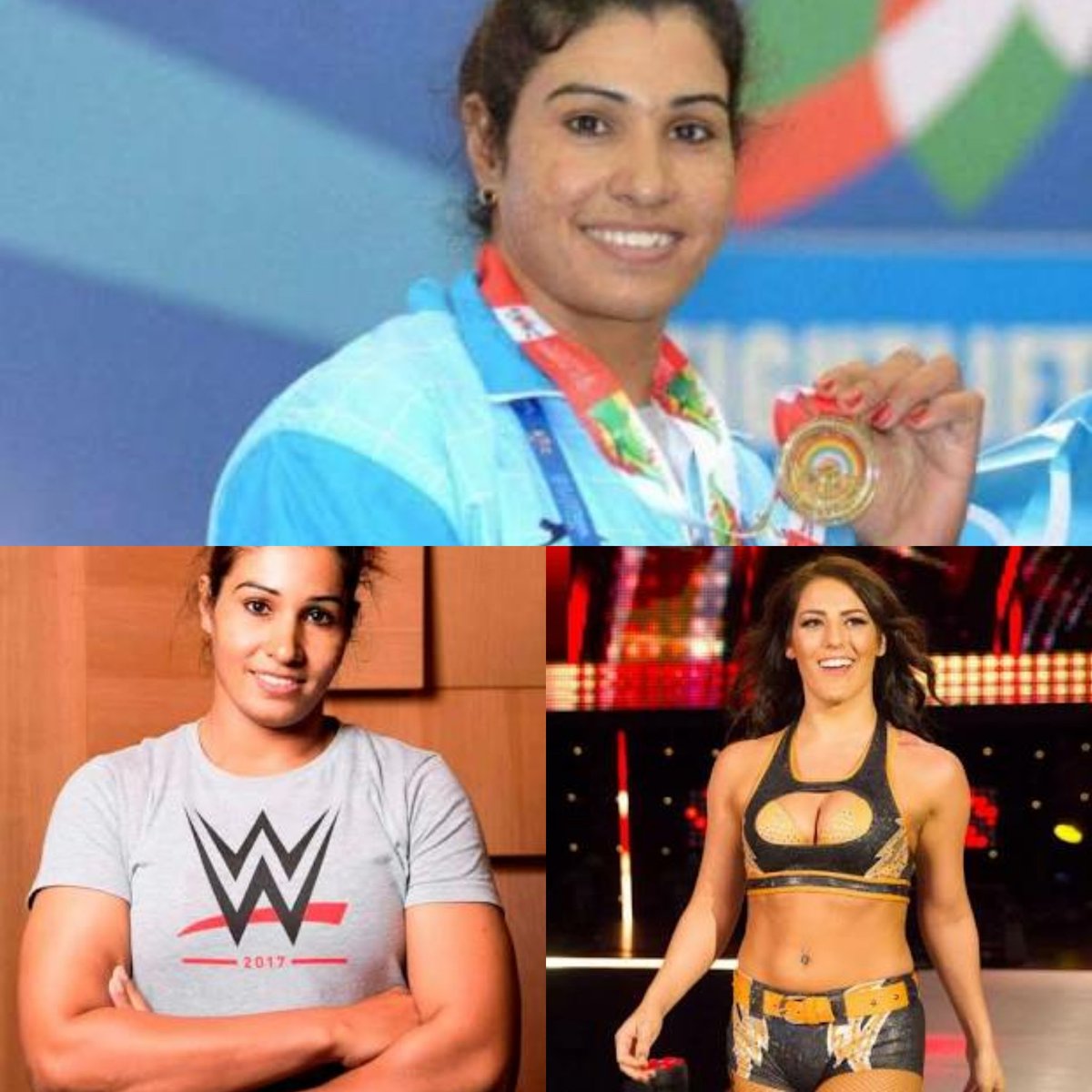 "There were quite a lot of people who used to question my and my family's decision of competing in sports, and a sport like powerlifting. Villagers used to tell my father, 'ladki ko akela baahar mat bhejo aise, shaadi kara do iski'. Fortunately, I had my brother with me who shielded me from all such things. He used to tell me, 'Kavita, tum game par dhyaan do, leave these people to me'. So, he never let my concentration waver."