The entire nation cries and mourns the death of a martyred soldier, but how many of us care about what happens when he dies? How many of us know the struggle of those who are left behind- wife, kids, parents?
Not many.
In a poignant Facebook post, wife of Nagrota martyred Major Akshay Girish Kumar writes about the struggle of living without a husband. Sangeeta Akshay Girish shares experience and tell the world about the life of a family who's lost someone to country's protection.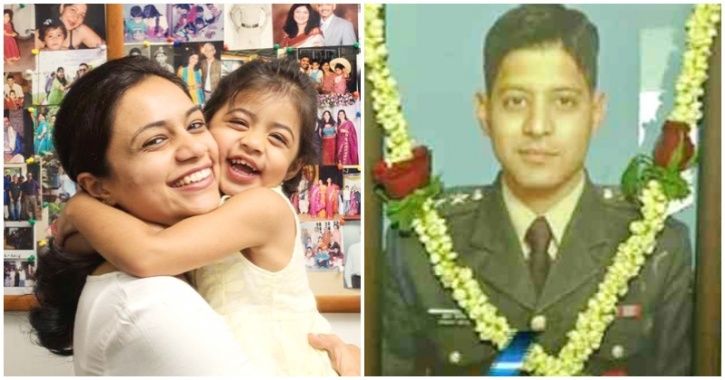 "I got his uniforms, clothes and all the stuff we collected over the years in a truck. I tried hard to fight back my tears. I haven't washed his regimental jacket and when I miss him a lot, I wear it. It still smells of him." she writes.